We're down to my last batch of book recommendations and this one has a trigger warning. The books I'm about to share are all dark romances and this sub-genre isn't for everyone. Expect subjects that will make you cringe like abuse, profanity, drugs, kidnapping and all the crazy dark shits I don't even want to mention because it's problematic. You'll probably need a re-breather for these books.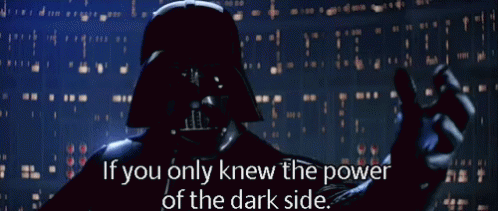 I warned you guys. These books are dark and twisted. Brace yourself and READ THESE BOOKS AT YOUR OWN RISK. Here are the books:
RAW Family by Belle Aurora
Gosh. You have no idea what a crazy ride this series has. I've read the first book back in 2016 and timely the sequel (Dirty) was released. Fuck… it's still a cliffhanger  and it was insane! I can't imagine for the fans who have read this series earlier because it took two years for each book to be published. It was all worth it. It was dark, intense and ooooh so gritty! I'm excited for you guys to meet Twitch. 😉
Debt by Nina G. Jones
If you love RAW by Belle Aurora, most likely you'll enjoy this standalone dark romance. They have similar plots but this one has its own revenge gritty plot. I wish this has a sequel because it's so frickin' good.
Captive in the Dark trilogy by C.J. Roberts
As far as I can remember, this is the first ever dark romance series I have read. The story is plot driven and its gradual pacing fleshed out the characters. The romance between a captive and her captor is challenging to read. Their unconventional relationship brought them peace and both deserved a second chance. Did the hero redeemed himself? Yes. It has been years since C.J. Roberts written a novel and I am patiently waiting for her return.
Monsters in the Dark series by Pepper Winters
The Master and The Esclave. This is the first Pepper Winters series I devoured and it's so addicting. It is dark, intense and quite disturbing as it involves kidnapping / human trafficking, rape and drugs. It also has BDSM. You need a re-breather for each book especially after the third one because it can be overwhelming.
Indebted series by Pepper Winters
This dark romance series has a RIDICULOUS plot that will make your eyes bulge. The heroine's family has been indebted. Every first born daughter of the Weaver family has to be sacrificed as the first born son of the Hawk family collects their debts. That batshit crazy tradition made me cringe and each debt has a corresponding punishment. It had moments where I paused once in a while but the journey pushed me out of my comfort zone. My favorite book is First Debt followed by Third Debt and Indebted Epilogue.
Siren duet by Jaimie Roberts
I accidentally discovered Jaimie Roberts when I downloaded Siren for free on Amazon. We have a femme fatale and she has a fucked up story. She's been abused by her stepfather and plots a revenge against her family. She seduces and manipulates everyone in her hands. I swear to you, this one is surprisingly great.
War and Peace series by K.Webster
Holy shit. This series is one hell of a ride. It's twisted and sinful and has a lot of what the fuck moments. The third book is the best one in the series and it's about the villain. He is a lunatic and his love interest is also a villain. You'll know why when you jumped in the series.
Pretty Stolen Dolls series by Ker Dukey and K. Webster
I can't remember how many times I cringe because this series was fucking sick to the core. The villain was barbaric and terrifying. It was stressful but I can't stop reading this. You might need a strong drink when you're going to read it.
The Black Lotus series by E.K. Blair
One of the earliest dark romances I've read and holy fucking shit… This erotica thriller series has a lot jaw dropping plot twist and it will put you on the edge of your seats. I almost dropped my e-reader once haha.
These are all the books that pushed me out of my comfort zone. Are you a fan of dark romances? What are your favorites? What kind of books that put you out of your comfort zone?
Thank you for reading my recommendations and happy reading on Smutathon!