I watched The Avengers: Endgame weeks ago with my office mates and boy, I shed tears. It was a great movie but I slightly love Captain America: Civil War and Avengers: Infinity War more. Anyways, I'm tagged by one of the loveliest people in the book community Salve of Cuckoo for Books (Definitely check out her channel and subscribe!)
Iron Man- a book that started your love for a genre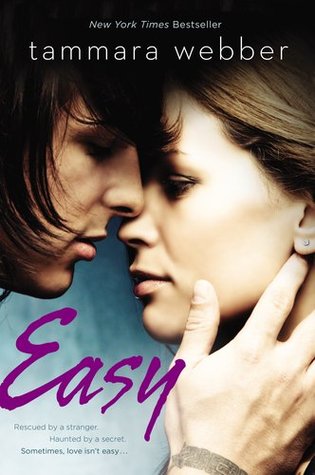 My love for New Adult Contemporary Romance began with Easy by Tammara Webber. I'm in love with the plot and the characters. This book remains as one of my all time favorite romances.
Captain America- a book that isn't set in contemporary times (can be future or past)
My favorite Legend by Marie Lu!  I can't wait for the Rebel which comes out on October 1st. 😉
Thor- Which book character do you think is worthy to wield Thor's hammer?
Professor McGonagall is worthy of Thor's Hammer. I don't care if she's an old woman. She's the most badass professor in Hogwarts School of Witchcraft and Wizardry.
Black Widow- a character who deserves a spin-off
Do you remember Roar from Under the Never Sky trilogy by Veronica Rossi? I am 100% on board if he gets a spin-off someday. That guy deserves a spotlight aside from Aria and Perry.
Hawkeye- an author whose books always strike straight to your heart (aka auto-buy authors)
I have a lot of auto-buy authors. I think I'll make a separate post for this one. 😉 hehe. For the sake of this tag, I'll mention one…. Samantha Young. 😉
Dr. Strange- If you could go back in time and change any moment in a book, what would it be?
Can I just rewrite the ending for Allegiant? I understand the ending and even give it a high rating but my heart shattered in pieces. Don't get me started on We Can Be Mended.
Black Panther- a book that deserves its hype
L.J. Shen's books can be a hit or miss for me but Bane deserved its hype. The fact that he's my LEAST favorite character in the series and he dethroned the original HotHoles says something.
Spider-Man- a trope or genre you never get tired of seeing played out over and over again
Enemies to lovers. Hands frickin' down. Of course I will never get tired of reading romance novels.
Winter Soldier- a moment that made you change your outlook on the all the moments that came before in the book or series
It Ends With Us made me realize it's easy for us to say to get out of a toxic relationship. In reality, it's harder for that person to do it because he/she loves that person so much and letting go of him/her is a huge sacrifice.
Falcon- a main character who never truly snags the spotlight, but totally deserves to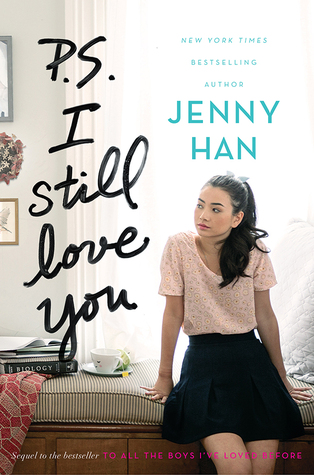 In fairness, John Ambrose McClaren deserves the spotlight. He's not my favorite guy but he should have his own book. 😉
Hulk- Which book made you HULK OUT?!
Gosh.. I cannot control my emotions in this book. I was furious by the main characters and I swear I want to strangle them. If you have read Arsen by Mia Asher, you know what I'm talking about.
Scarlet Witch- a character who never seems to catch a break
All the characters from this series are restless especially Izabel Seyfried. Omfg. They all went through a drastic change and some of them ended up hurt.
Vision- favorite character transformation (be it emotional, magical, physical, you choose!)
Holy shit guys. Ruth Carver. The most resourceful YA Character I have ever encountered aside from Katniss Everdeen. I recommend this book.
War Machine- your favorite book BFFs
I love Percy Jackson, Annabeth Chase and Grover's friendship. Until the end these three are solid. Just like Harry, Hermione and Ron.
Guardians of the Galaxy- favorite unlikely friend/relation-ship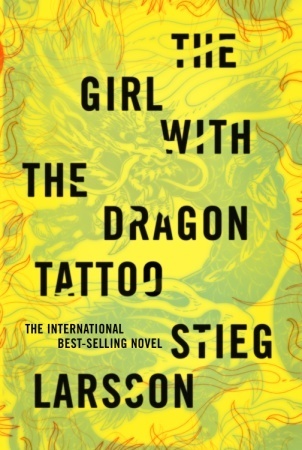 Mikhail Blomkvist and Lisbeth Salander of Millennium series by Stieg Larsson. These two have an unconventional relationship. They're sort of friends with benefits. When it comes to missions, these two are legit badass. Especially my favorite heroine Lisbeth.
Ant-Man- your favorite book dad
Jake Fucking Becker. That is all everyone. Hahaha! Seriously, you will be in love with him.
Captain Marvel- a book/ series/ theme you wish was around more when you were growing up
I wish I was able to read Series of Unfortunate Events by Lemony Snicket, Hardy Boys, Nancy Drew, Goosebumps and Chronicles of Narnia when I was younger. It's not that I can't read them at 25 years old but I think I'll enjoy it more during my younger years. We'll see. 😉
If you've read this post, consider yourself tagged! Have a lovely Sunday everyone and Happy Mother's Day to all Moms! ❤