Hello lovelies! Today I'll be doing the Audiobooks Tag.  It was created by Katie @ Books and Things. (Click the link to check out the original video!) I wasn't tagged by anyone, I just watched it on YouTube and I thought this is a great tag to share my reading experience about audiobooks.
In addition, I'll be getting few questions from Audiobooks Tag (2.0) which was created by Jen @ Jen Talks Audiobooks (click the link to check out the original video). I am subscribed to her channel for a while and I enjoyed listening to her audiobook reviews in different genres.
The Questions:
1. Have you always listened to audiobooks, and if not, when did you begin?
No. At first I was hesitant because I might fall asleep while listening to it until I signed up to Audible and got my first audiobook Whodunnit? Murder in Mystery Manor by Anthony E. Zuiker; narrated by Gildart Jackson. Surprisingly, I enjoyed it.
2. What is your favourite audiobook?
My favorite audiobook was You by Caroline Kepnes, narrated by Santino Fontana. If you plan to watch the TV series on Netflix, I recommend you listen to the audio book than read in physical book / ebook. I had a fantastic reading experience and Santino Fontana is PHENOMENAL. His narration made the story creepier and more compelling. I should hate Joe Goldberg right? But damn his voice isn't helpful!
3. What is your least favourite audiobook?
My least favorite was On the Island by Tracey Garvis Graves, narrated by Heidi Baker. he narrator's voice was monotonous you can't distinguish the characters' emotions. I still gave the book a high rating mainly because the story was great. I wish this audio book was redone by a different voice actress.
4. What do you think is the different in experience between reading a physical book and listening to an audiobook?
Audiobooks are helpful as I get the correct pronunciation of a word, character's name etc. Unlike reading in physical books, sometimes you second guess how such word is pronounce. However, I have a better retention of the story when I'm reading a physical book / ebook even the minor details. I only remember the major parts of the story when I'm listening to the audiobooks. Both formats are atmospheric and immersive depending on the story.
5. How and when do you find you listen to audiobooks?
I listen to audiobooks when I'm doing my household chores.
6. What style/genre do you prefer on audiobook?
Preferably the genres I don't root for like mystery/thriller/suspense, nonfiction, humor and sci-fi. It's easier for me to get into the story.
7. Top female narrator and top male narrator
Female: Erin Mallon (She's amazing voicing over both female and male characters!) | Male: Zachary Webber (Lord, his voice is a blessing. *sighs)
8.What's the longest book you've ever listened to?
Twilight Tenth Anniversary / Life and Death: Twilight Reimagined – The audiobook was 28 hours and 56 min. It's a snooze fest especially Life and Death: Twilight Reimagined. I think I prefer reading Twilight than listening to it.
9. Shortest book?
Sweeney Todd and the Strong of Pearls melodrama by Yuri Rosovsky – 2 1/2 hours. I bought this at our local secondhand bookstore and listened to it as soon as I got home. It's surprisingly good.
10. How do you listen to your audiobooks – iPod, MP3 player or phone? What kind of earbuds do you like?
I listen to audiobooks using my phone or my computer. When I'm alone at home, I put it on speakers because listening with my earbuds for a long period gives me migraine.
11. Should authors narrate their own books?
Absolutely! If they are given the opportunity to narrate their own books, it'll be great. Like Neil Gaiman. He's really good at narrating his books.
12. Is there an audiobook you wish could be redone? By what narrator?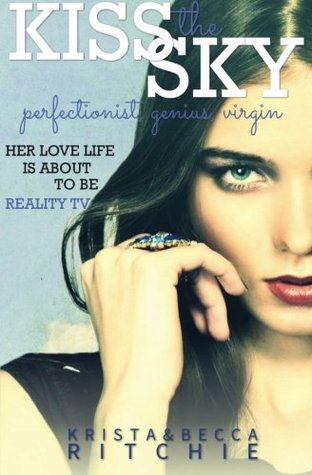 Aside from my least favorite audiobook, I wish they could redone Kiss the Sky by Krista and Becca Ritchie. The male voice actor (in my opinion) doesn't feel like Connor Cobalt. I prefer Sebastian York narrating him.
13. What's the most recent book you listened to?
The recent audiobook I've listened to is Harry Potter: History of Magic by Ben Davies, narrated by Natalie Dormer. A must listen / read for Harry Potter fans.
If you listen to audiobooks, consider yourself tagged! What is your all time favorite audiobook? I'd love to know and feel free to share on the comments!