I was tagged forever ago by Ari of The Romance Corner to do this tag. Thank you for tagging me, Ari! Sorry I'm so late for this. (>.<)  Definitely go check out her blog if you love awesome book discussions and book recommendations especially romance novels.
Rules:
-Thank the person who tagged you.
-Match a book to each of the songs/characters below.
-Tag as many people as you like.
"Tale As Old As Time" – A popular theme, trope or setting you'll never get bored of reading
Enemies to lovers

will forever entertain me. This trope is my jam because I love stories with angst and tension. The romance is always explosive and I'm a sucker for this.
Belle – A book you brought for its beautiful cover that's just as beautiful inside too. 
I got One Day Soon by A. Meredith Walters for the #NALitLoversPH monthly buddy reads and my goodness, this book has a stunning cover and its story is emotionally beautiful. I SOBBED.
Beast – Book you didn't expect much from but pleasantly surprised you.
The Host by Stephenie Meyer isn't as well loved as the Twilight Saga. I dive in with low expectations and this chunky book is twice better than Twilight Saga in terms of  writing, characters, plot and romance.
Gaston – A book that everyone loves that you don't
I still don't get why people love this poetry book. It's uninspiring, bland and ordinary.
Lefou – A loyal sidekick you can't help but love more than their counter part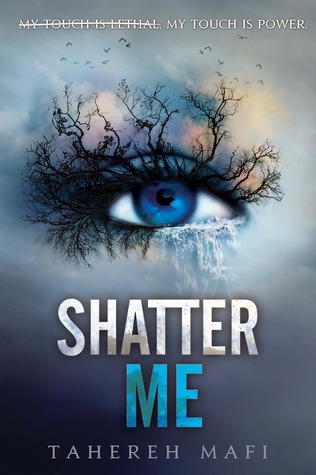 MY BOY KENJI KISHIMOTO from Shatter Me by Tahereh Mafi. I love this dude. No explanations needed.
Mrs. Pott, Chip & Cogsworth  – A book that helped you through a difficult time or that taught you something valuable
During my teenage years, I had difficulties socializing with people and one time I was left out. It was a terrible feeling. The Perks of Being a Wallflower by Stephen Chbosky taught me to be honest with yourself and don't be afraid to express your feelings.
"Something There" –  A book or a series that you wasn't into at first but picked up towards the end
L.J. Shen's books are a hit or miss for me but I grew to love her Sinners of Saint series. I wasn't even a fan of the first book but its second (Ruckus) and final book (Bane) were my favorites.
"Be Our Guest" –  A fictional character you'd love to have over for dinner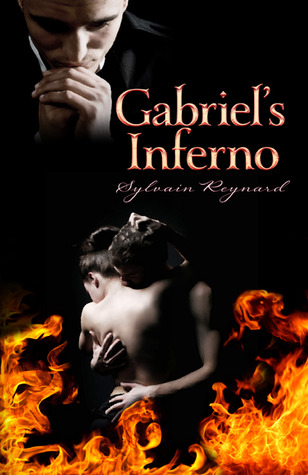 I'd love to have a dinner with my favorite swoon-worthy male lead Professor Gabriel Emerson from Gabriel's Inferno by Sylvain Reynard. Maybe a private intimate dinner in the orchard.  Let me have a moment with my Dante. Sincerely, Beatrice 😉
I am tagging:
Tiffany @ Read by Tiffany
Justine @ Bookish Wisps
Shaine @ Wanderer in Neverland
Kelly @ Another Book in the Wall
If you haven't done this tag, I am tagging you. 😉