October is the perfect time to read spooky or mystery thriller books. Though they aren't my go-to genres, it's nice to read them once in a while when I needed a break from contemporary romance. Here are the books I'd like to recommend for Halloween season:
The Girl from the Well & The Suffering by Rin Chupeco – I rarely get scared on horror books but this duet terrified the crap out of me. If you love Japanese horror movies like The Grudge Ju:On and The Ring, you might love this. The second book is scarier and it kept me awake at night. You can read my review of The Girl from the Well &

The Suffering

on Goodreads.
The Girl in 6E by A.R. Torre – This is a dark erotica psychological thriller about a woman who locks herself in apartment 6E to control her urge on killing people. The story is disturbing yet so compelling.  (Trigger warning: Violence, abuse, gore, sex)  Read my full review

here

.
The Dark Descent of Elizabeth Frankenstein by Kiersten White – I recently finished reading this book and I enjoyed it. It's a YA Gothic Horror retelling of Mary Shelley's Frankenstein told in Elizabeth Lavenza's perspective. Whether you've read the original classic or not, I recommend it. (

Trigger warning:

Violence, abuse, gore) Read my full review here.
Ruthless by Carolyn Lee Adams – One of the most intense and most underrated YA thriller books ever. The heroine was abducted by an unknown guy and she's on survival mode, trying to escape her abductor. This book made me anxious and terrified for the heroine because she's stuck in the forest, without anyone to call help and her abductor chases her. (Trigger warning: Kidnapping, violence)You can read my full review here.
Ten by Gretchen McNeil – Believe it or not, this got me out of my reading slump. The story is about ten teens who are stranded in an island with a murder. This is a slasher-mystery book and it's very atmospheric.  Read my review here.
You by Caroline Kepnes –  Creepy. Just creepy. Watch out for Joe Goldberg and his obsessions. His character is polarizing. It's either you hate or love him. No in between. It's best you listen to the audiobook which is narrated by Santino Fontana. I swear to you, the narration is fantastic. I haven't watch the TV series and I heard it's good. Read my review here.
Dangerous Girls & Dangerous Boys by Abigail Haas – These two mystery books blew my mind. Legit jaw-droppers. If you're leaning towards unpredictability, go for Dangerous Girls. If you're in the mood for more gore go for Dangerous Boys. Both books can be read as a standalone and are evil genius.
Trese volume 1: Murder on Balete Drive by Budjette Tan & KaJo Baldisimo – Awesome storytelling with Philippine mythical creatures such as aswang, engkanto, tikbalang, kapre, etc. I love the artwork too!  It's an underrated graphic novel and remind me to continue the series as soon as I found a copy of volume 2. It's a must read because Alexandra Trese is badass.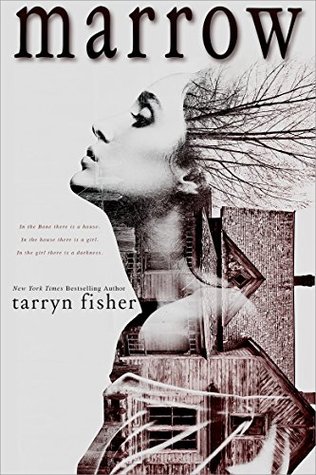 Marrow by Tarryn Fisher – This psychological thriller novel still bugs me up to this day. So many possibilities came up in my mind and no one knows the real answer except…. Tarryn Fisher. She's brilliant in creating mind-fucking plot twists. Read my review here.
Coraline by Neil Gaiman – My list won't be complete without Neil Gaiman. The story gives that eerie ambiance and the author's narration is great. The singing gremlins scared me, not the creatures with button eyes. Lol. If I was younger, this will give me nightmares.
These are the books I recommend for Halloween season. Have you read any of these books? What do you think about it? Also, what are your favorite spooky books? Feel free to share it on the comments! 🙂