Hello lovelies! Recently, I watched one of Jess's videos (PeaceLoveBooksxo) and came up with an idea of sharing with you my most read authors. If you want to check out your most read authors, go to your Goodreads bookshelves then on the left side, click "Most Read Authors". You'll see the authors along with the number of books (including novellas) you've read.
I'm going to mention my top 10 authors and it will be in ascending order. I'll write an update next year if there's any change with the ranking.
Nora Roberts – 12 books
She's a best-selling author who has written tons of novels. Her books got me into reading and loving adult romances. Whether it's paranormal, fantasy and contemporary. I still have to read her romantic suspense series which she'd written under the name of J.D. Robb.
I've Read: The Key Trilogy, Three Sisters Island trilogy, Bride Quartet series, The Gift, Blue Smoke.
Christina Lauren – 13 books
You've got to love the dynamic duo behind Christina Lauren – Christina Hobbs and Lauren Billings – when it comes to hot male leads and steamy romances.
I've Read: Beautiful series and Wild Seasons series (except Wicked Sexy Liar)
Kristen Proby – 13 books
If you're looking for a quick, addictive and guilty pleasure read as Abbi Glines's books, you definitely should check out Kristen Proby's books. Her books are great to binge-read.
I've Read: With Me in Seattle series and Boudreaux series (only the first three books)
Emma Chase – 13 books
This is a surprise for me. I didn't realize I've read a lot of Emma Chase's books and kept up to date. Her books will make you swoon and laugh at the same time. She's one of the best New Adult authors who can write amazing male point of views.
I've Read: Tangled series, The Legal Briefs series and Royally series
Pepper Winters – 13 books
I discovered Pepper Winters back in 2014. I recommend her books if you love reading Dark Romance. She's one of the best in terms of plot, characterization, sizzling scenes and taboo. It can be a hit or miss depending on your comfort zone so please read at your own discretion. The thing is, I'm invested with her books.
I've read: Monsters in the Dark trilogy, Indebted series and Truth and Lies duet
Colleen Hoover – 15 books
It's no surprise for Colleen Hoover to be included in this list. She's one of the pioneers in the New Adult genre and became one of my all time favorite authors  since I've read Slammed. Her books always put me on an emotional roller coaster and I love it!
I've read: All of her books except Too Late and Without Merit (October 2017).
Samantha Young – 16 books
Majority of Samantha Young's books made me swoon and another one of my all time favorite authors. Whether it's enemies to lovers, second chance romance, best friends to lovers etc., I will read anything by her.
I've read: On Dublin Street series, Hart's Boardwalk series (on-going), Into the Deep and Hero.
P.C Cast and Kristin Cast – 17 books
When I finished Twilight Saga, I was looking for a new vampire series to read and discovered House of Night. I love that series and forever will be part of my teenage years. Merry meet, Merry part and Merry meet again NerdHerds!
I've read: House of Night series, House of Night Novellas (except Kalona's Fall) and Fledgeling Handbook 101.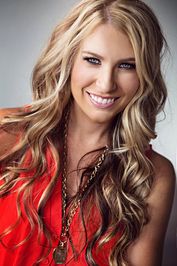 Rachel Van Dyken – 17 books
Rachel Van Dyken is one of my favorite authors when it comes to contemporary romance and romantic suspense. In terms of plot and writing style, she's improved through the years and I really recommend her books especially Eagle Elite series.
I've read: Ruin trilogy, Eagle Elite series (on-going), Consequence series (first two books) and The Bachelor Auction.
Abbi Glines – 32 books
Every time I have a reading slump, Abbi Glines's books are my go-to reads to get me out of it. Her books are so addictive and most of it I can finish it in one sitting.

Note:

Supposedly it's 31 books but I've read two versions of Breathe (Sea Breeze #1) — YA version and New Adult version.
I've read: Sea Breeze series, Rosemary Beach Series, The Vincent Boys duet, Once She Dreamed Parts 1 & 2, The Field Party series (on-going), Sea Breeze meets Rosemary Beach (on-going).
These are my most read authors, folks! Have you read any books by them? What are your favorites? and Who are your most read authors? Feel free to share it in the comments. 😀